Children & Child Care
Professor Fiona Stanley AC - Children key to the future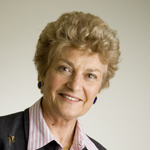 There is a whole lot more to the current debate about families and children in Australian society that people need to appreciate. It is more than just having a competent workforce for future prosperity and to support an increasing ageing population.

Of course, both of these are justification enough for providing the best environments we can for optimal early and continued development, health and wellbeing of children and young people. But what's often missed in the economic debate, is the social impact on the whole community of how well we raise our children.

Read the full story...





---
Stress reduction strategies for children in care
Child care providers are well aware of the fact that the first three years of life are a critical period for children's emotional development and well being.

New research has shown that recognising and helping children deal with stress during these early years will better prepare them for life's hurdles later on.

Associate Professor Dr Margaret Sims, from Perth's Edith Cowan University, has shown that good quality child care environments can actually reduce stress levels and may prevent children from developing behaviour problems in later life.

Read the full story...




---
Survey results - find out what parents think about the Australian child care system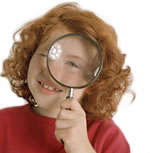 Read the results of the 3rd Annual CareforKids.com.au® Child Care & Workforce Participation survey examining the health of Australia's child care system.

The 2008 survey was completed by 1506 parents with pre-school age children, 75 per cent of whom currently have their children in some form of child care and 25 per cent are currently looking.

Click here for the results...





Best Practice Business


About Accreditation and the role of NCAC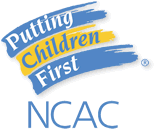 The National Childcare Accreditation Council (NCAC) is funded by the Australian Government to administer Child Care Quality Assurance (CCQA) for family day care, long day care and outside school hours care services.

NCAC's aim is to ensure that children enrolled in child care are provided with stimulating and positive experiences which nurture all aspects of their development.

The CCQA process encourages child care professionals, families and children (where appropriate) to work together to improve a service's child care practices which meet recommended quality standards.

Read the full story...





Child Care People


Interview with SDN Riverwood Manager
Nicole Tytherleigh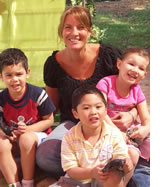 The child care sector is characterised by people dedicated to creating exciting, nurturing and innovative learning environments for Australia's youngest learners.

Every month this section of our newsletter will profile some of Australia's most dynamic child care professionals.

If you or someone you know deserves to be featured in this section drop us a line to editor@careforkids.com.au

Manager of the SDN Riverwood Child and Family Learning Centre, Nicole Tytherleigh, believes public perceptions of early childhood education and early childhood educators need to change to ensure the child care sector can attract the brightest talent to perform this vital role in society.

Read the interview...