Best Practice Business
DEEWR Question and Answer
Early Years Learning Framework and Preparing for School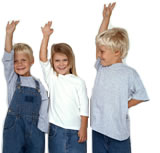 In an important development for the early childhood sector, the Council of Australian Governments (COAG) has endorsed the National Early Childhood Development Strategy- Investing in the Early Years.

Elements of the strategy which will have the greatest impact on children's services are the Early Years Learning Framework and the national approach to quality and regulation.

Make sure you are on top of all the changes by reading the
Q and A provided by DEEWR.
(continued...)



»

Read the full article…


Parents Looking for Child Care
Build good first impressions when parents visit your service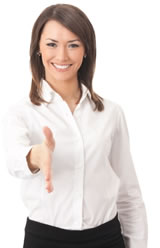 Parents looking for child care are always advised to prepare a list of questions to ask service providers when they visit a centre.

As a child care provider itís very important that you and your staff are ready to answer these questions as you take parents on an initial tour of your facility.

Staff should also be prepared to answer questions in the first few weeks when the child is settling in and over the course of the child care arrangement.

Well considered answers will ensure your service appears professional at that all important first meeting and will make certain parents have all the information they require to make the right decision about your centre.

Adopting an open and helpful approach should also help you build a strong line of communication with families.

The questions below will give you some idea of what parents might ask when they visit your centre, not all questions will apply to your centre but reading through them and thinking about your answers will help you make a great first impression.

Click here for example questions parents may ask when they visit your service.

This list of questions is used by many parents. To date it has been printed out over 100,000 times.


Child Care People
Interview
Barbara Wood
Leederville Early Childhood Centre WA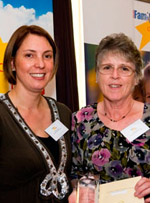 Child care professionals share a commitment to improving society by creating dynamic and nurturing care environments for Australia's youngest learners.

Read this month's Child Care Person in the spotlight Barbara Wood from Leederville in WA.



»

Read the interview…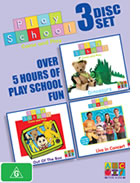 If you or someone you know deserves to be featured in this section drop us a line at editor@careforkids.com.au.

Each child care person we profile will receive a copy of Play School Collection (3 DVD set) for their service.

Courtesy of ABC Kids and Roadshow Entertainment.
Children & Child Care
Toilet Training Toddlers
Foster the support of parents to ensure a consistent approach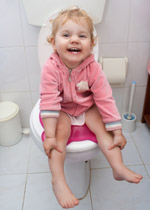 As with all aspects of child care, providers have different policies on toilet training. For many children starting in care, being in the company of children wearing underwear serves as a great motivation to toilet train, for other children it makes no difference!

Whatever your service's policy it is important to foster the support of parents to ensure you have a consistent approach. Using the same forms of equipment, encouragement and praise will bring faster results and reduce the trainee's confusion.

Points to consider when considering toilet training:

Timing
It's best not to start toilet training just before/during or just after a big life event, including birth of a sibling, moving house, divorce, big trip etc. Seek the parents advice on this matter and make sure you gain their consent before embarking on a toilet training regime.

Equipment
Most child care services have child sized toilets but family day carers may use potties or regular toilets with a potty seat on the top. Parents should be made aware of the equipment being used in your service. Children are flexible and will be able to switch between what is happening at home and what is happening in child care, however it is useful to have the same rules surrounding how the equipment is used, for example how long the child should sit, washing hands etc. (continued...)



»

Read the full article…


Preparing for School
Child care's role
As part of the Government's new Early Years Learning Framework, which was endorsed in July, child care centres will be required to offer baby learning and child development programs designed to ensure children are ready to learn when they start school.

The Early Years Learning Framework was launched by the Hon Kate Ellis MP, Minister for Early Childhood Education, Childcare and Youth who said it was a key document for educators in helping them develop quality settings:

'The document describes the principles and outcomes which are essential to support and enhance childrenís learning from birth right through to five years of age and also help them transition to school' said Ms Ellis.

According to the NCAC early childhood programs can enhance school readiness by promoting the following skills:

Social skills which support children to:

positively approach other children and make friends
participate in play
express emotions and deal with conflict appropriately
show interest in others and form friendships
express their needs and wants appropriately
separate from parents or primary carers
take turns in games and activities
share toys and equipment
follow some directions and understand some rules
participate in groups
cope with transitions between routines and experiences
(continued...)
»
Read the full article…
Featured posts
CareforKids Social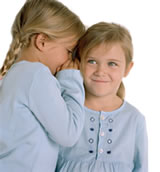 Family Day Care Group
Need a good recipe for paste
National Quality Standards Framework Group
Latest Events
Got some Time Out…
Catch up on back issues of Child Care News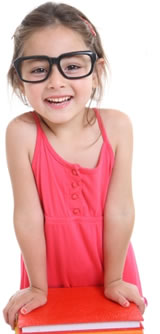 July 2009
June 2009
May 2009
March/April 2009
February 2009
November 2008
October 2008
September 2008
August 2008
July 2008
June 2008
May 2008