Best Practice Business
Government Plans for
Early Childhood Education
Barrie Elvish - CEO - C&K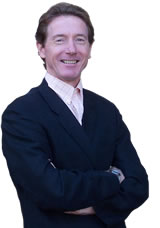 Both the federal and state governments have early childhood education and care as a high priority on their respective reform agendas.

The Rudd Government has made a commitment to provide all four-year-olds with 15 hours of university qualified teacher led pre-prep programs on a play based curriculum. In addition, the Prime Minister has committed his Government to provide access for Indigenous children as top of the agenda.

In support of the federal agenda the Bligh Government has committed to the construction of 240 new kindergartens in areas of high demand throughout Queensland; they are designed to provide places for the 12,000 children who do not currently attend either a C&K service or long day care centre and will be primarily built on school sites or by expanding capacity in existing C&K kindergartens.

Although there are currently approximately 54,000 four-year-olds in Queensland, only 30 per cent of them have access to a bona fide pre prep program, the majority enrolled at C&K kindergartens. This is by far the worst participation rate of any state or territory in Australia and is the legacy of previous state governments, from both sides of politics, neglecting the children of this state.



»

Read the full article…


Child Care People
Interview
Karmen Phillips - Blackwater Community Childcare Centre in rural Queensland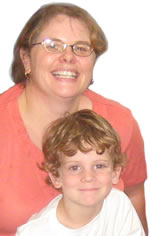 Child care professionals share a commitment to improving society by creating dynamic and nurturing care environments for Australia's youngest learners.

Read this month's Child Care Person in the spotlight Karmen Phillips from Blackwater Community Childcare Centre in rural Queensland.



»

Read the interview…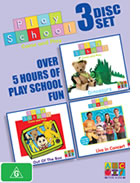 If you or someone you know deserves to be featured in this section drop us a line at editor@careforkids.com.au.

Each child care person we profile will receive a copy of Play School Collection (3 DVD set) for their service.

Courtesy of ABC Kids and Roadshow Entertainment.
Children & Child Care
Creating Peaceful Mealtime Environments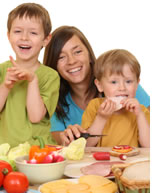 The ideal mealtime environment in a child care service should be a relaxed and pleasurable experience for both the children and carers.

Establishing and maintaining a peaceful mealtime routine requires planning and the introduction of a few simple strategies, hopefully our tips will give you some good ideas as you work towards 'mealtime nirvana'!

Children thrive on routine and need to be fed regularly and on time. The food needs to be simple, easy to eat and tasty.



»

Read the full article…


Easing Separation Anxiety
Useful Strategies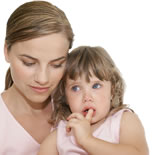 For parents and children starting child care for the first time separation anxiety is common. For many children, child care is their first experience of extended separation from their parents and for many parents the guilt they have about leaving their child can make the first few days of child care an emotional time.

Child care providers can do a lot to decrease the anxiety felt by both children and parents through helping families prepare for the separation before it happens.

The best way to help families through the initial period of change is to provide lots of information and support about the normal transition process children go through as they become accustomed to care. This process should start as soon as possible:



»

Read the full article…


Featured posts
CareforKids Social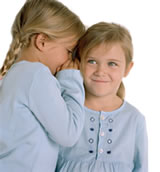 Innovative thinking on Maternity Leave
Fisher-Price Child Care Awards
Department of Community Services Discussion Group
Day Care /Play Groups Noosa
Itís no April Foolís Joke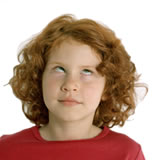 ChildcareJobs.com.au is offering your child care service a FREE job ad for the month of April!



Reach the fastest growing audience of child care professionals in Australia today!



So get to know us by trying our service FREE.





»

Click here to register and we'll send you an invitation to post your free job ad.