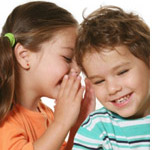 The Secrets to Staff Retention


Building a strong team and a positive work environment is essential



A recent survey conducted by CareforKids.com.au on the Government's proposed changes to staff ratios and qualifications prompted a large number of you to write and share your opinions.

Of the more than 300 responses we received the comments below were fairly typical:


"There is a shortage of qualified staff for child care centres and the problem with staff retention is ongoing. Government spending should include increases to staff wages/reduction in working hours to encourage child care workers to stay in their chosen career"

"In regional areas it is already difficult to find suitably qualified staff. We are at risk of losing staff who have years of experience. Qualifications are a good starting point but do not guarantee quality people. Why do we need teacher trained staff, they are not better than others."

"Having a university trained teacher is LUDICROUS a diploma on the premises is enough. Most university students use child care as a stepping stone and then leave to then go and pursue a career in the school system."
I think most of you will agree that one of the child care industry's most critical challenges is staff recruitment and retention and the Government's proposed changes will only make the issue worse.

Maintaining the staff you have and reducing the turnover in your service is a great way to build a strong team and a positive work environment, which should help you attract new staff when the ratios change.

Given that most child care directors are child care experts and not human resource gurus, we thought it might be timely to offer some tips on the perennial issue of staff retention:

Starting from Scratch
The key to attracting and retaining good staff is to introduce a range of strategies designed to foster a sense of self worth and success in employees.

In the high turnover environment of the child care sector it is worth doing all you can to hold on to high quality staff to avoid the high costs of recruitment and to build good team morale.

Conduct an Induction
When a new recruit starts create a great first impression by conducting a thorough and well delivered induction.
Introduce the new recruit to colleagues
Give them a thorough tour of the premises
Provide a space for him/her to leave belongings
Ensure any IT infrastructure is in place
Ensure you have all the paperwork ready to ensure the recruit is paid on time.
Take some time on the first day to explain the organisation's strategic goals and how the new recruit fits in to that plan.
Many new starters leave within the first days or weeks of taking up a new position, by creating a positive first impression you may reduce the chance of this happening.

Performance Management
Performance management is simply the practice of introducing a range of goals and objectives for your staff and measuring their performance against those goals on a regular basis.

Developing and introducing a performance management system for employees can decrease poor performance and offers employees a reason to maintain or even improve their already good performance.

A performance management plan sets out the performance targets or key performance indicators for employees and explains how performance will be measured against those targets.

To be truly effective a performance management plan should:


Be aligned with the strategic and business goals of the organisation
Describe the agreed performance management process
Describe the agreed performance targets
Enable you to objectively measure an employee's performance against those targets
Provide real benefits for both the employee and the employer
Allow for regular meetings and a two-way flow of communication
A carefully designed and consistently applied performance management plan will help you hold on to staff members by ensuring they clearly understand what is expected of them.

It also provides the manager a document to use to discuss both the positive and negative aspects of an employee's performance.

Performance management systems may also promote feelings of job satisfaction and loyalty towards an employer and may boost productivity by creating an environment where employees feel as though their work is recognised and valued.

For under performers it can be a helpful way of identifying areas of weakness early and implementing a plan to address those areas before the problem gets too big.

Providing employees with an opportunity to explain themselves and involving them in an action plan to address the problem areas can also be a very productive exercise.

Career
Developing and introducing career planning strategies in your workplace is a great way of holding onto staff as it sends a strong message that you support their professional development and promotion within the organisation.

Taking the time to devise a realistic and achievable career plan for your staff members will give them a clear goal to work toward, will encourage them to stay, especially if there is a possibility of additional training and will significantly boost job satisfaction.

Conducting a career planning session with team members will ensure your staff members understand:
What they need to achieve in terms of training, further education and on the job experience to be promoted within the organisation.
What type of work they are best suited towards and what their current and future career interests are.
The quickest and most effective way of reaching their career objectives.
Many employees make career decisions quickly without thinking too much about the future and encouraging discussion about the opportunities will improve focus, determination and drive.

It will also ensure you hold onto key staff members by keeping them professionally satisfied and stimulated and working towards mutual goals which ultimately will assist the organisation as much as the individual employee.

It might be helpful to conduct career planning sessions at the same time as performance management meetings so employees gain a clear picture of how their current performance affects their future opportunities.

Flexible Work Practices
Flexible workplaces allow employers and employees to work out terms and conditions of employment which serve both the operating needs of the business and the personal commitments of the employee.

Because the nature of child care work is very much location based, flexible work practices in this sector usually revolve around the hours of work including possibilities for part time work, job share and varying start and finish times.

The many benefits of introducing flexible work practices include:
It will give your organisation a competitive edge during the recruitment process for candidates seeking a better work/life balance.
It will improve communication and trust in the workplace by allowing employees to meet their other commitments. This should also reduce sick days and absenteeism.
It can foster a sense of loyalty and will encourage teams to work together to work out rosters which suit everyone's time constraints.
It can help managers plan and staff for peaks and troughs in workload.
It is an extremely cost effective way of boosting team morale and productivity.
It encourages managers to look for creative ways to work.
Introducing flexible work practices in an oganisation requires managers to spend time with staff discussing alternative working arranagements. The process will be easier if managers are willing to 'think outside the box' to develop and introduce strategies which keep most people if not everyone happy.

A a small amount of time spent brainstorming with staff to identify shared goals and objectives will pay enormous dividends for managers leading happy, productive and focused teams.

Staff don't always leave organisations because they have been offered more money. If your organisation is paying the market rate then it is the organisational culture that will make your people want to stick around or not!

Introducing some of the simple, cost effective methods described above should help you keep hold of your people in this current, extremely competitive recruitment market.



This article was proudly sponsored by

ChildcareJobs.com.au

dedicated to supporting the Child Care Industry and
finding child care professionals a better job.
CareforKids.com.au®
© 2010 - All rights reserved
Care For Kids Internet Services Pty Ltd
ABN 55 104 145 735
PO Box 543 Balmain NSW 2041
privacy policy contact us